Panel Session
Success factors for 5G networks, today and tomorrow
Moderator : Rogier Noldus, Ericsson, The Netherlands
Rationale : The new 5G mobile communication network has great promises for the way in which we will communicate. 5G will facilitate communication over a plethora of (mobile) devices and access networks, combining various forms of communication into a meta-communication service. In addition, the 5G mobile communication network provides effective infrastructure for Machine-to-Machine (M2M) communication, Internet-of-Things (IoT). 5G will, furthermore, continue to articulate the functional separation between access network, core network and service layer and media transmission. This functional separation may reflect itself in the advent of new business models, whereby the different parts of the network are operated by different operators To foster a good discussion on success factors, the panel will address the following items:
New multimedia services. A quest for ground breaking new concepts and architecture for innovative communication services that comprise all possible modes of communications, over any (set of) device(s), access network, combined with Virtual reality (VR), Augmented reality (AR), Artificial intelligence (AI), Social media, Over-the-top (OTT) services, to mention a few. The concept of cloud computing will find its way in most parts of the 5G network architecture.
European 5G Pilot Cities. 5G is here and now. 5G pilots are being staged in many European cities, both small and large. The cities are trying to showcase 5G for services that were not feasible thus far. Successful 5G pilots will pave the way for 5G uptake once 5G standards are complete (late 2018, early 2019). It is hereby observed that 5G pilots are currently putting focus on New Radio (NR) in combination with service that benefit from the reduced latency of NR. From 2020 onwards, 5G deployment will comprise also the 5G communication core network.
New business model for operator communication networks. Business models will change. The market at large will have to re-define business models. This may not be centered around maximizing profit, but rather on "what can operators contribute to making the world a better place for the next centuries". And for that matter, the term "operator" may need re-adjustment.
The panel will feature international experts representing different players and having tremendous experience in the domains addressed in this session.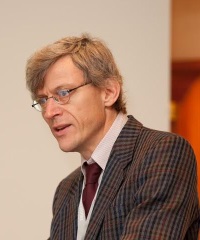 Rogier Noldus ( Ericsson, The Netherlands)
Rogier Noldus is principal solution architect at Ericsson Telecommunications. He has been actively involved in Intelligent Networks (IN) standardization and has driven the development of CAMEL within Ericsson. After the completion of the CAMEL standard, he has made a switch to IP multimedia system (IMS) and is now focusing on the integration of GSM/3G and IMS networks, including VoLTE and VoWifi, the evolution of IMS service architecture and the integration of Web Services. He holds a B.Sc. degree (electronics) from the Institute of Technology, Utrecht (Netherlands) and a M.Sc. degree (telecommunications) from Witwatersrand University, Johannesburg (South Africa). He joined Ericsson in 1996. Prior to that, Rogier started his career in South Africa, where he has worked for several companies, in the area of telecommunications. Rogier is (co)author of a number of books on IN and IMS and is a frequent presenter at conferences, as well the author of a large number of patents / patent applications in the area of IN, IMS, Fixed-mobile convergence and Network evolution.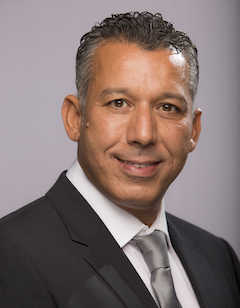 Raouf Boutaba ( University of Waterloo, Canada)
Raouf Boutaba is a Professor of Computer Science and Associate Dean Research of the faculty of Mathematics at the University of Waterloo. He is the founding Editor in Chief of the IEEE Transactions on Network and Service Management (2007-2010), and on the editorial board of other journals. He served as the general or technical program chair for a number of international conferences including IM, NOMS and CNSM. His research interests are in the areas of network and service management. He has published extensively in these areas and received several journal and conference Best Paper Awards such as the IEEE 2008 Fred W. Ellersick Prize Paper Award. He also received other recognitions, including the Premier's Research Excellence Award, Industry research excellence Awards, fellowships of the Faculty of Mathematics, of the David R. Cheriton School of Computer Science and outstanding performance awards at the University of Waterloo. He has also received the IEEE Communications Society Hal Sobol Award and the IFIP Silver Core in 2007, the IEEE Communications Society Joe LociCero and the Dan Stokesbury awards in 2009, the Salah Aidarous award in 2012, the McNaugthon Gold Medal in 2014, the Technical Achievement Award of the IEEE Technical Committee on Information Infrastructure and Networking as well as the Donald W. McLellan Meritorious Service Award in 2016. He served as a distinguished lecturer for the IEEE Computer and Communications Societies. He is Fellow of the IEEE, a Fellow of the Engineering Institute of Canada and a Fellow of the Canadian Academy of Engineering.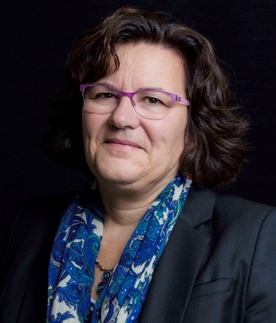 Brigitte Cardinael ( Orange Labs, France)
Brigitte Cardinael was graduated from Telecom SudParis in 1987. She joined Matra Communication in 1987, where she was involved in the research and development for GSM during 6 years. Then she joined France Telecom Research and Development (FTR&D) in 1993 where she first worked on mobile satellite components in the context of IMT-2000, and next coordinated FTR&D's activities in Globalstar from 1995 to 1999. In 2002, she joined the management team of the R&D Division on Mobile Services and Radio Systems as Innovation and Strategy Manager. From 2001 till 2005, she was also in charge of coordinating Beyond 3G activities which included France Telecom's participation in FP6 projects (Winner, E2R, Ambient Network, Daidalos, SPICE, MAGNET and 4MORE) and in international bodies (WWRF, SDRF, IEEE, 3GPP, IETF,…). From 2006 until 2016, Brigitte has been Responsible of cooperative research at Orange Labs, including French and European research programs. In her role, she has been heavily involved as Chairwoman of the Research and Innovation Group at ETNO (European Telecom Network Operator association) and she contributed to the set-up of Public Private Partnerships with the European Commission: Future Internet PPP et PPP 5G, PPP Big Data. Since early 2016, she is Research Director of the Software Infrastructure Program at Orange Labs.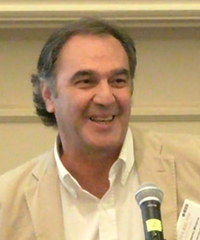 Roberto Minerva ( EIT Digital , Italy)
Roberto Minerva holds a Ph.D in Computer Science and Telecommunications from Telecom SudParis, France, and a Master Degree in Computer Science from Bari University, Italy. He was the Chairman of the IEEE IoT Initiative, an effort to nurture a technical community and to foster research in IoT. Roberto has been for several years in TIMLab, involved in activities on SDN/NFV, 5G, Big Data, architectures for IoT. Now he is a research engineer in Paris Sud Telecom and the Chief Technologist in Bitify.it, a startup aiming to drive the digitalization of businesses in several industries. He is authors of several papers published in international conferences, books and magazines. He has been an adjunct professor for three years at the Turin's Polytechnic teaching a course on Mobile Services. He has given several invited speeches in Conferences and he held several classes at universities and Conferences.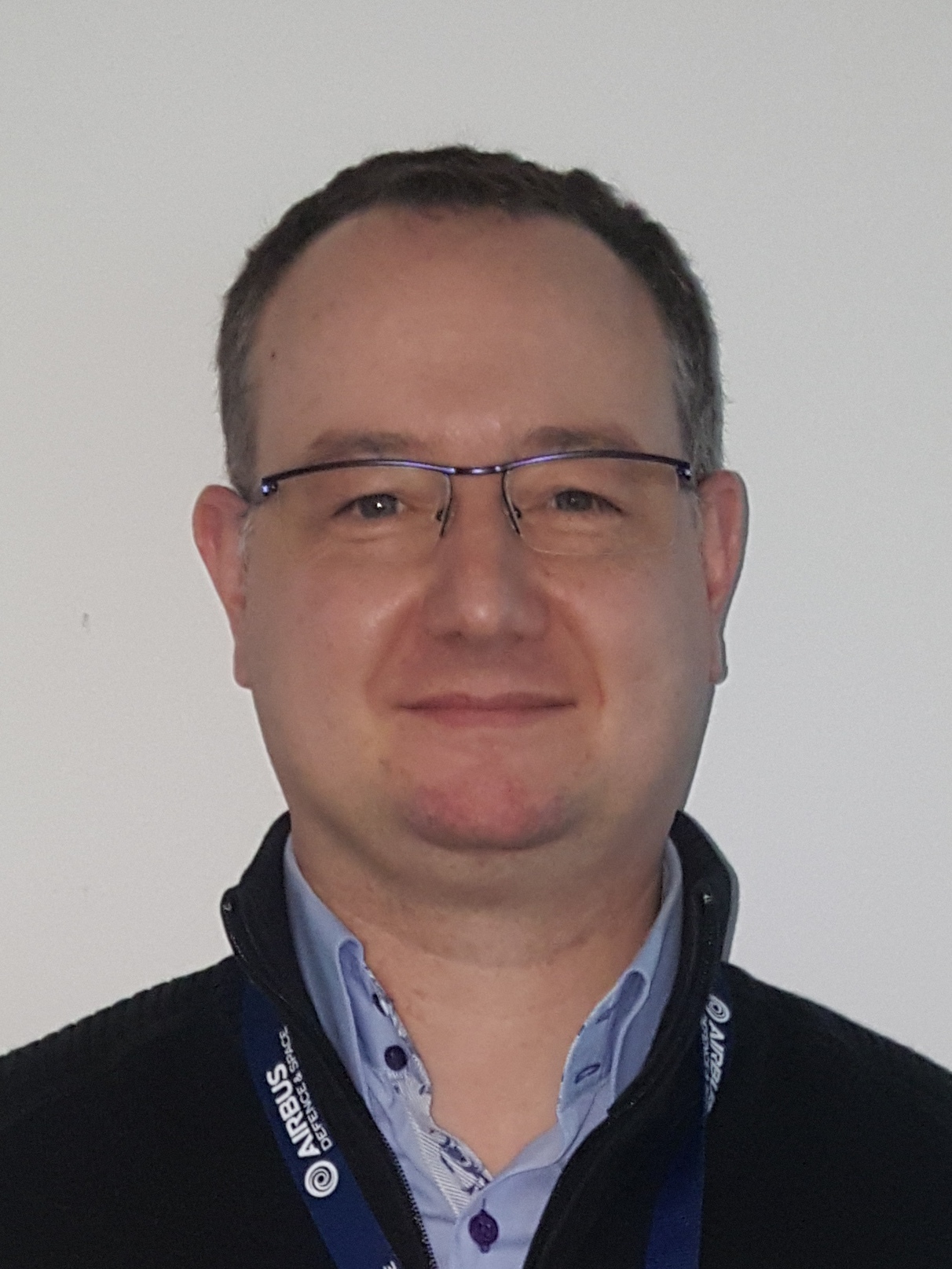 Jean-Christophe Schiel (Airbus Defence and Space, France)
Jean-Christophe Schiel is a wireless expert at Airbus Defence and Space. He received the engineering degree in Electrical Engineering from the Ecole Supérieure d'Electricité (Supélec), France in 2000 and the MS degree in Electrical Engineering from École Polytechnique de Montréal, Canada in 2002. After spending one year in Nortel Networks working on GSM &3G Base Stations, he joined the Airbus group in 2004 (formerly EADS) as a system engineer in communication systems for the Defence Electronics department. After years designing airborne and ground meshed military waveforms, he worked on the adaptation of 4G technologies (Wimax and current 4G) for communication systems for first responders, as a replacement of current TETRA and Tetrapol Airbus DS products. He is currently a Telecom Expert within Airbus Defence and Space and working on 4G & 5G for internal and external Research & Technology projects for satellite, ground and airborne applications such as drones.