Business Models and Techno-Economics of 5G Networks and Beyond
The "1st International Workshop on Business Models and Techno-economic of 5G Networks and Beyond" will be held in conjunction with the 25th Conference on Innovation in Clouds, Internet and Networks (ICIN 2022) in Paris, France, from February 7-10, 2022.
This workshop aims to get together the broad community of researchers in both academia and the industry (manufacturers, telecom operators, ICT suppliers, verticals) with interest in the techno-economic dimension of the technological evolution for 5G and 6G mobile networks.
Telecommunication networks are always in permanent evolution. However, in recent years the evolution pace has been accelerated with profound changes in the way mobile networks are built, operated and managed. These changes are accompanied by novel forms of network usage, mainly due to the development and offer of advanced services.
Technical advances enabled by network programmability and virtualization permit flexible configuration and adaptation of the network for specific purposes, making it possible to leverage a multi-tenancy approach based on the idea of network slicing. Moreover, disaggregation approaches, at both architectural and device levels, are facilitating the emergence of new actors in the industry and the need to support interoperability and coordination across multiple stakeholders.
Finally, the prospect of delivering innovative advanced services is moving the industry towards the need to develop new technologies and network architectures (e.g., distribution of computing facilities), exemplified by the future evolution of 5G towards a new 6G generation. However, this will impose more stringent requirements to support potentially broad adoption by new kinds of end-users from vertical industrial sectors.
This technological landscape raises the point of identifying proper business models for guaranteeing a viable and sustainable transition from one stage to another, as well as the need of understanding the impacts of each novel component or value proposition through detailed techno-economic analysis.

The workshop will combine original full and short paper presentations with a motivating keynote to thoroughly explore this challenging area. The topics of interest include but are not limited to:
Architectural options (e.g., radio functional split, cloud-edge-fog, etc.)
Technological options (e.g., disaggregation, cloud-based, slicing, etc.)
Operational options (e.g., programmability, virtualization, etc.)
Dimensioning analysis (e.g., usage patterns, demand forecasts, etc.)
Cost optimization (e.g., OpEx and CapEx comparison, sensitivity studies, etc.)
Sustainable sharing schemas
Novel service development (e.g., pricing strategies, user adoption, etc.)
Stakeholders' ecosystem (e.g., OTT vs ISPs, whitebox vs traditional manufacturers, verticals vs public providers, etc.)
New providers (5G/6G private networks, hyperscalers, community networks, etc.)
Paper submissions must present original research or analysis.
Only original papers that have not been published or submitted for publication elsewhere can be submitted.
Each submission must follow the Author Guidelines established for the ICIN conference.
The number of pages for submissions should be 6.
---
Submission link
https://www.edas.info/newPaper.php?c=29090&track=109306
---
Important Dates
Workshop paper submission: December 15, 2021 (firm)
Notification of acceptance: January 21, 2021
Final papers due: January 31, 2022
---
Workshops Co-Chairs
Luis M. Contreras (Telefónica, Spain)
Zoraida Frías (Universidad Politécnica de Madrid, Spain)
---
Technical Program Committee
Cristiano B. Both (University of Vale do Rio dos Sinos (UNISINOS), Brazil)
Karel Callewaert (VVA, Belgium)
Jorge Carapinha (Altice Labs, Portugal)
Weiqiang Cheng (China Mobile, China)
Uma Chunduri (Intel, USA)
George Darzanos (Athens University of Economics and Business, Greece)
Ping Du (University of Tokyo, Japan)
Jesus Folgueira (Telefonica, Spain)
Andrea di Giglio (TIM, Italy)
Hanne-Stine Hallingby (Telenor, Norway)
Jose A. Hernandez (Universidad Carlos III de Madrid, Spain)
Nikolaos Laoutaris (IMDEA Networks, Spain)
Young Lee (Samsung, South Korea)
Håkon Lonsethagen (Telenor, Norway)
Edward J. Oughton (George Mason University, USA)
Javier Rubio-Loyola (CINVESTAV, Mexico)
Richard Stevens (IDC, Italy)
Róbert Szabó (Ericsson, Hungary)
Samer Talat (Industrial Technology Research Institute (ITRI), Taiwan)
László Toka (Budapest University of Technology and Economics, Hungary)
Sameh Yamany (Viavi, USA)
Mohamed Boucadair (Orange, France)
Valerio Frascolla (Intel, Germany)
---
Short bio of workshop organizers: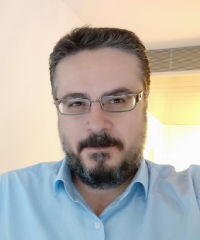 Luis M. Contreras
(Telefónica, Spain)
Dr. Luis M. Contreras (http://lmcontreras.com/) is Telecom Engineer (M.Sc.) by the Universidad Politécnica de Madrid, and holds an M.Sc. and a Ph.D. on Telematics from the Universidad Carlos III de Madrid. Since August 2011 he has been part of Telefónica I+D / Telefónica CTO unit, working on 5G, SDN, virtualization, transport networks and their interaction with cloud and distributed services, as well as on interconnection topics. Before the position in Telefónica he worked in Alcatel and Orange. He is actively involved in research and innovation activities, with 80+ papers published in relevant journals, magazines and conferences. He has participated in projects funded by the EU and the ESA. Currently he is working on the projects EU H2020 5GROWTH, EU-TW 5G-DIVE, and EU GNSS ROOT. In the standardization arena, he is an active contributor to IETF, ETSI, ITU-T and ORAN.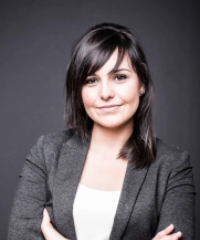 Zoraida Frias
(Universidad Politécnica de Madrid, Spain)
Dr. Zoraida Frias (https://zoraidafrias.com/) earned her Ph.D. in Communications Systems and Technologies from the Universidad Politécnica de Madrid, and her MSc degree in Telecommunications Engineering from the Universidad de Málaga. Since 2010, she has been a fellow of the Group of Information Technologies and Communications (GTIC) of the Universidad Politécnica de Madrid, where she has contributed to several research projects related to the deployment of telecommunications infrastructure, its economics and the implications for regulation and public policies. She is currently an associate professor at the Universidad Politécnica de Madrid and has been a visiting scholar at the University of Pennsylvania (US), at the University of Cambridge (UK) and at the Technische Universität Berlin (Germany). Dr. Frias has written several international articles and given scientific-technical speeches in the telecommunications policy field. Her research interests revolve around data-driven models for telecommunications infrastructure, especially in regards to next-generation mobile networks analytics. A firm believer in the power of technology to transform the world, she actively participates in activities with the Internet Governance Forum in Spain (IGF Spain) and is passionate about innovation and entrepreneurship.