ICIN 2022 Tutorials
Tutorial #1
Title: Intelligent Deployment Techniques across Software-Defined Continuums
Abstract: Various continuum models such as Edge-Cloud and Edge-Fog-Multicloud are being adopted at industrial scale. Use cases around IoT, telecommunication networks and mobile applications are driving this adoption. At the same time, the number of cloud compute and networking services to deliver these applications increases, as does their configuration complexity. As a consequence, making manual decisions of when and where to deploy software is no longer feasible. Automated deployment approaches are needed to balance resource requirements, latency and response times of deployed services. This tutorial summarises the state of technology in dynamic and intelligent deployment techniques and explains concrete tools to address such deployments to continuums including deployment planning and replanning, triggering and execution for function-based and containerised applications. The tutorial will among other tools give a hands-on introduction to CoRFu, a continuum-wide distributed Function-as-a-Service (FaaS) runtime that supports several resource management and placement algorithms.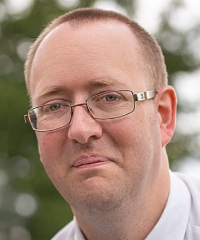 Josef Spillner
(Zurich University of Applied Sciences)
Bio: Josef Spillner is a senior lecturer / associate professor for computer science at Zurich University of Applied Sciences, Switzerland. With his team, he conducts research on distributed application computing paradigms with emphasis on cloud, serverless and continuum computing, especially in conjunction with IoT applications. Recent project grants include «RACCOON – Rapid Application-Centric Composition and Online Orchestration iNvestigation», «GitOps for Kubernetes Platform» and «Fog-Cloud Continuum Framework for Near-Data Computing». His teaching portfolio encompasses hands-on courses and open educational resources on big data, advanced big data, and serverless & cloud-native application development.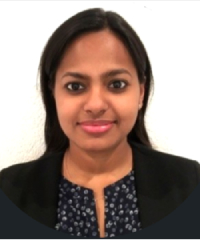 Julie Ann George
(Zurich University of Applied Sciences)
Bio: Julie Ann George is a part-time software engineer at Swisscom and part-time student at Zurich University of Applied Sciences. Her research interests include continuum computing, multi-cloud application deployment and nation-scale applications
---
Tutorial #2
Title: Aerial Networks: State-of-the-Art, Resiliency, Software-Defined Architecture and Experimentation
Abstract: Considering today's static and conservative communication network infrastructures, it is tremendously time-consuming to redesign the network in a versatile disaster situation. Thus, Unmanned Aerial Vehicles (UAVs) are proposed to support the communication infrastructure as an Aerial Base Station (ABS) via a central controller. It is aimed to design a resilient network management mechanism conceptually at the system level. The UAVs that can be located instead of the failed BSs are advantageous because they have low production and maintenance costs, error/damage tolerance and can easily be controlled and located where humans have limited reach. However, UAVs' physical limitations with low-capacity power supplies have limited flying time, velocity, and communication range. There are various problems in the system design for all these reasons while trying to accomplish real-world problems and complicated duties. Therefore, proper positioning management and a flight planning mechanism are needed to increase resiliency in aerial networks, considering the relationship between drone flight characteristics and energy consumption. In this context, with this proposal, a three-dimensional spatial and temporal flight planning will be presented, which locates the ABSs according to user density and traffic flow, taking into account the energy consumption of the entire topology.
Berk Canberk
(Istanbul Technical University, Turkey)
Bio: Prof. Dr. Berk Canberk is a Professor at the Department of Artificial Intelligence and Data Engineering in Istanbul Technical University. Since October 2016, He is also an Adjunct Professor in the Electrical and Computer Engineering Department at Northeastern University, Boston-USA. He is a Senior Member of the IEEE, Member of the ACM and Member of the IET. He serves as an Editor in IEEE Transactions in Vehicular Technology, Elsevier Computer Networks and Elsevier Computer Communications Journal. He is a Board Member / Observer of the IEEE 1900.5 Cognitive Radio for Dynamic Spectrum Access and IEEE Tactile Internet Standardization Working Groups. He is a group member of Internet Research Task Force's Network Management Research Group (IRTF NMRG). He has been involved in several international conferences as technical program co-chair, symposium chair, demo/poster chair, regional chair, publicity chair, tutorial chair, and TPC member. His research focuses include: AI-Enabled Autonomous 5G+ Systems, Data-Driven Networks, Unmanned Aerial Networks (UAV), and Digital Twin Networks.
---
Tutorial #3
Title: New IP Sandbox: Leveraging Linux for the design of applications using New IP open platform
Abstract: The Internet protocol header formats have proven to be constrained by their fixed structure and provide a little room for the evolution of new capabilities required for the support of new features. The New IP technology aims to address this concern through its dynamic header format. New IP is positioned for (a) an efficient support of small devices, (b) High-Precision communication, and (c) Volumetric media applications. It encapsulates several capabilities such as small address schemes, industrial network centric algorithms, and qualitative communications natively without the use of overlays. As the requirements evolve, it should be easy to test and validate features through packet customization techniques and open-source platforms such as this will play a crucial role in the development, testing, and verification of innovative ideas in packet processing. We present a prototype of a New IP network layer and packet format. This tutorial explains the New IP platform which is achieved by using core Linux network components and toolsets. The platform supports forwarding packets across the network high-precision communications, and asymmetric addresses. The platform demonstrates a powerful and efficient way of exchanging data between hybrid networks. The New IP stack is used to implement an application for industrial control networks.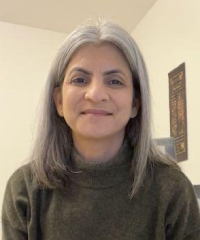 Kiran Makhijani
(Futurewei, USA)
Bio: Kiran Makhijani is Principal Research Scientist at Network Technologies Lab, Futurewei USA. Kiran is responsible for exploration, design, and architecture of large-scale networks. Lately, she has been researching new ideas in Industrial networks across different verticals which led to the development of this Linux based New IP platform. Kiran designed and architected this platform. She has contributed to several standards organizations. Her experience areas cover all things networking such as cloud scale routing, identity oriented networking, backhaul optimizations and network slicing.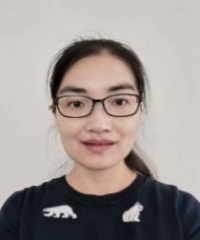 Lijun Dong
(Futurewei, USA)
Bio: Lijun Dong is a Principal Research Engineer at Futurewei Technologies, USA. She has broad and in-depth research in the areas of Internet of Things, Machine-to-Machine communications, Information-Centric Networking and Future Internet Architecture for more than a decade. She is one of the board members of the WOCC conference. She won Futurewei President Awards in 2020, InterDigital Innovation's Awards in 2013, travel grant of Globecom 2009. She received best paper awards in WOCC 2018, AFIN 2018, Internet 2021. She has been an active and influential contributor, and responsible for internal strategy development and execution for standards, including oneM2M, IETF, 3GPP and ITU. She is the major inventor to 80+ granted patents. She has 60+ publications and several book chapters. Lijun's research on New IP packet format and latency awareness scheduling in industrial networks is a crucial part of the New IP design.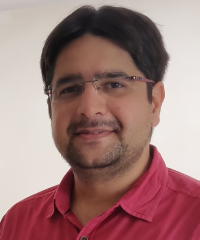 Mohit Tahiliani
(NITK Surathkal, India)
Bio: Mohit Tahiliani is a faculty of Computer Science and Engineering at NITK Surathkal, Mangalore, India. He is a Member of the Steering Committee of ns-3 network simulator and is a co-mentor of TCP and traffic-control modules in ns-3. He works on TCP optimizations, Linux queue disciplines and Wi-Fi rate adaptation. Mohit and his students have developed Network Stack Tester (NeST), an open-source Python package that simplifies the process of performing networking experiments by using Linux network namespaces which is the foundation to the New IP sandbox. This project is an academic effort. Prof. Mohit served as architect, mentor to the students who developed the code.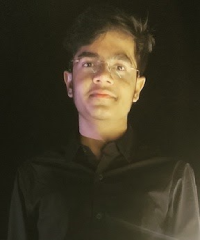 Bhaskar Kataria
(NITK Surathkal, India)
Bio: Bhaskar Kataria is a Senior year undergraduate student in the Computer Science and Engineering department at NITK Surathkal, Mangalore, India. He has been working with eBPF and XDP. He played a pivotal role in developing the forwarding data plane for New IP by implementing routing with XDP and Latency Based Forwarding (LBF) as the Linux Kernel queue discipline module. Bhaskar and his team are currently working on developing and maintaining New IP. He is a former intern and an upcoming employee at Goldman Sachs, where he worked on stress testing of the servers. Bhaskar is also an active contributor to the ns-3 network simulator for the traffic-control module and added FQ-PIE and FQ-Cobalt queue disc into the ns-3 mainline.
---
Tutorial #4
Title: Understanding 6G Research & Design Aspects for Ultra-Flexible 6G Core Network Architectures
Abstract: As the sixth generation of mobile communications (6G) is targeted for global deployment in 2030 and research on 6G has just been globally kicked off in parallel to the ongoing 5G evolution, the definition of 6G is currently the subject of many national research programs around the globe. This tutorial will provide a holistic overview of what 6G will look like in the future based on outlining potential of new 6G services and deployment visions as well as the current technology drivers for the evolution of 5G, such as Open RAN, Non-Terrestrial Networks (NTNs), campus and non-public networks (NPNs) and AI/ML-based network management, and new disruptive technologies, such as communications in THz frequencies and quantum communications. A major focal point will be on the design of a flexible 6G core architecture able to glue together the different access and backhaul networking technologies for supporting the many divergent 6G application domains including the new mobile and nomadic deployments and global distributed local campus networks.
The tutorial contents is based on the first results and experiences gained within the Fraunhofer 6G Flagship Project "6G Sentinel" (See https://www.iis.fraunhofer.de/en/ff/kom/mobile-kom/6gsentinel.html) which started in the beginning of 2021, as well as the German BMBF 6G Hub "Open6GHub" (https://www.open6ghub.de/) which started in October 20021, in which Fraunhofer FOKUS is responsible for designing and developing a set of network control plane functions for a highly flexible and resilient core network enabling the later prototyping of innovative 6G infrastructures, inspired by the current discussions on RAN-Core convergence and network function disaggregation motivated by Open RAN.
Furthermore, the tutorial is based on a fact-finding in the course of editing the book "Shaping Future 6G Networks – Needs, Impacts, and Technologies" published by Wiley / IEEE in Autumn 2021 (https://www.wiley.com/enbe/Shaping+Future+6G+Networks%3A+Needs,+Impacts+and+Technologies-p-9781119765516). More information can also be found at the website www.6G-ready.org on use cases and technology directions to be presented.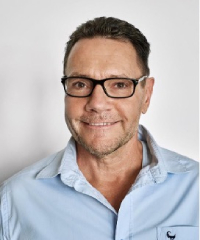 Thomas Magedanz
(TU Berlin / Fraunhofer FOKUS, Germany)
Bio: Thomas Magedanz has been professor at the Technische Universität Berlin, Germany, leading the chair for next generation networks (www.av.tu-berlin.de) since 2004. In addition, since 2003 he has been Director of the Business Unit Software-based Networks (NGNI) at the Fraunhofer Institute for Open Communication Systems FOKUS (www.fokus.fraunhofer.de/go/ngni) in Berlin. For 33 years Prof. Magedanz has been a globally recognized ICT expert, working in the convergence field of telecommunications, Internet and information technologies understanding both the technology domains and the international market demands. His interest is in software-based networks for different verticals, with a strong focus on public and non-public campus networks. His current interest is in the evolution from 5G to 6G. For more details look here: https://www.fokus.fraunhofer.de/usr/magedanz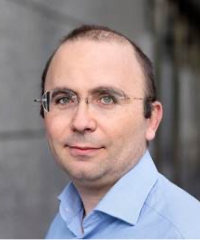 Marius Corici
(TU Berlin / Fraunhofer FOKUS, Germany)
Bio: Marius Corici is a senior researcher at the Fraunhofer FOKUS Institute. He has received his Diploma-Engineer degree at the ― Politehnica University of Bucharest on Nomadic Satellite-Based VoIP Infrastructure. He joined the Next Generation Network Infrastructures (NGNI) competence center of Fraunhofer FOKUS Institute, now renamed as Software-based Networks Division. He has received his Doctoral Degree in 2013 on SelfAdaptable IP Control in Carrier Grade Mobile Operator Networks. Currently, he is the deputy head of the Software-based Networks business direction of Fraunhofer, leading the research and development teams for the Open5GCore (www.open5gcore.org) and NEMI (www.nemiproject.org) toolkits and acting as a research pathfinder for the evolution towards vertical sectors and customization of massive core networks as well as the design and specification of novel beyond-5G features and 6G architectures. Furthermore, Marius Corici is acting as researcher at the Technische Universität Berlin and preparing the lectures on 5G as part of the department next generation networks (Architekturen der Vermittlungsknoten – AV) (www.av.tu-berlin.de).
---
Tutorial #5
Title: The Role of Distributed Ledger Technology (DLT) for Beyond 5G Networks
Abstract: As per the trend, 5G and beyond 5G networks are going to be increasingly softwarized, virtualized, cloudified and edgified. The reason being such networks allow efficient monitoring and management, provide resiliency and self-configurability, facilitate agile creation of vertical services, and offer flexible level of services and many more advantages. Nevertheless, softwarization of future wireless networks will also increase the potential for security breaches, date privacy vulnerabilities, malicious access control, illicit utilization of resources, installation of unauthentic virtual network functions. We posit the potential of distributed ledger technology (DLT) technologies, including Blockchain, in addressing some of these challenges, partly due to the underpinning decentralized and consensus-driven DLT technologies and the combination of cryptographic processes. Despite recent advances in DLT/blockchain, there remain many challenges when we attempt to integrate the use of DLT/blockchain in 5G and beyond 5G supported systems, for example in terms of scalability, privacy issues, performance. Therefore, this tutorial will focus on key aspects of blockchain/DLT technologies in 5G and beyond 5G applications, and in particular solicit and present state-of-the-art advances and use cases in various aspects relating to the design and implementation of blockchain/DLT technologies in 5G and beyond 5G applications. Moreover, it will provide a demonstration on how to deploy Blockchain in B5G use cases.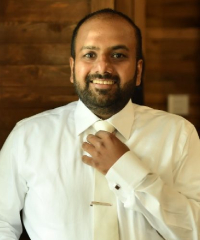 Madhusanka Liyanage
(University College Dublin, Ireland)
Bio: Madhusanka Liyanage received his B.Sc. degree (First Class Honours) in electronics and telecommunication engineering from the University of Moratuwa, Moratuwa, Sri Lanka, in 2009, the M.Eng. degree from the Asian Institute of Technology, Bangkok, Thailand, in 2011, the M.Sc. degree from the University of Nice Sophia Antipolis, Nice, France, in 2011, and the Doctor of Technology degree in communication engineering from the University of Oulu, Oulu, Finland, in 2016. From 2011 to 2012, he worked a Research Scientist at the I3S Laboratory and Inria, Shopia Antipolis, France. He is currently an assistant professor/Ad Astra Fellow at School of Computer Science, University College Dublin, Ireland. He is also acting as an adjunct Processor at the Center for Wireless Communications, University of Oulu, Finland.
He was also a recipient of prestigious Marie Skłodowska-Curie Actions Individual Fellowship during 2018-2020. During 2015-2018, he has been a Visiting Research Fellow at the CSIRO, Australia, the Infolabs21, Lancaster University, U.K., Computer Science and Engineering, The University of New South Wales, Australia, School of IT, University of Sydney, Australia, LIP6, Sorbonne University, France and Computer Science and Engineering, The University of Oxford, U.K. He is also a senior member of IEEE. In 2020, he has received the "2020 IEEE ComSoc Outstanding Young Researcher" award by IEEE ComSoc EMEA. In 2021, he was ranked among the World's Top 2% Scientists (2020) in List prepared by Elsevier BV, Stanford University, USA. Also, he was awarded a Irish Research Council (IRC) Research Ally Prize as part of the IRC Researcher of the Year 2021 awards for the positive impact he have made as a supervisor.
He has co-authored over 100 publications including three edited books with Wiley and one patent. Moreover, He has received two best Paper Awards in the areas of SDMN security (at NGMAST 2015) and 5G Security (at IEEE CSCN 2017). Additionally, he has been awarded two research grants and 19 other prestigious awards/scholarships during his research career. Liyanage has worked for more than twelve EU, international and national projects in ICT domain. He held responsibilities as a leader of work packages in several projects including SIGMONA and Naked approach projects. Currently, he is the Finnish national coordinator for EU COST Action CA15127 on resilient communication services and also serving as management committee member for three other EU COST action projects namely EU COST Action IC1301, IC1303, CA15107 and CA16226.
Liyanage has over three years' experience in research project management, research group leadership, research project proposal preparation, project progress documentation and graduate student cosupervision/mentoring, skills. For the last four years, 2015, 2016, 2017 and 2018, he won the Best Researcher Award at the Centre for Wireless Communications, University of Oulu for his excellent contribution in project management and project proposal preparation. Additionally, two of the research projects (MEVICO and SIGMONA projects) received the CELTIC Excellence and CELTIC Innovation Awards in 2013, 2017, and 2018 respectively. URL: http://madhusanka.com